Landmark Escrow, Inc. is in the business of providing smooth and efficient real estate transactions. Our staff of friendly professionals are available to meet your needs whether you are handling a "For Sale By Owner" or through a real estate professional service. We act as a neutral party for many different types of real estate transactions and a diverse range of clients. We are constantly evolving to bring our services to new levels to meet the needs and exceed the expectations of our clients.
We strive to provide high quality escrow services at competitive prices and to make your transaction a smooth and successful one. Our goals are achieved when our clients are happy and their plans for the future are moved forward through a transaction with us.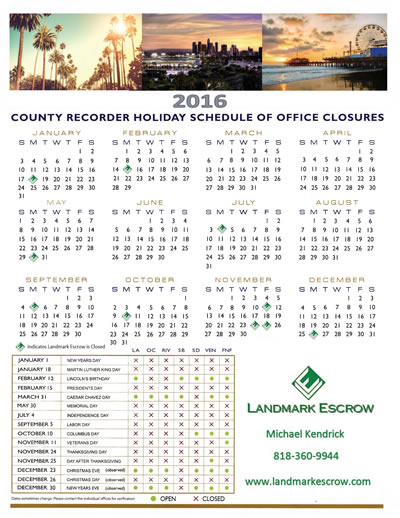 Landmark Calendar - Double-click
to expand/hide.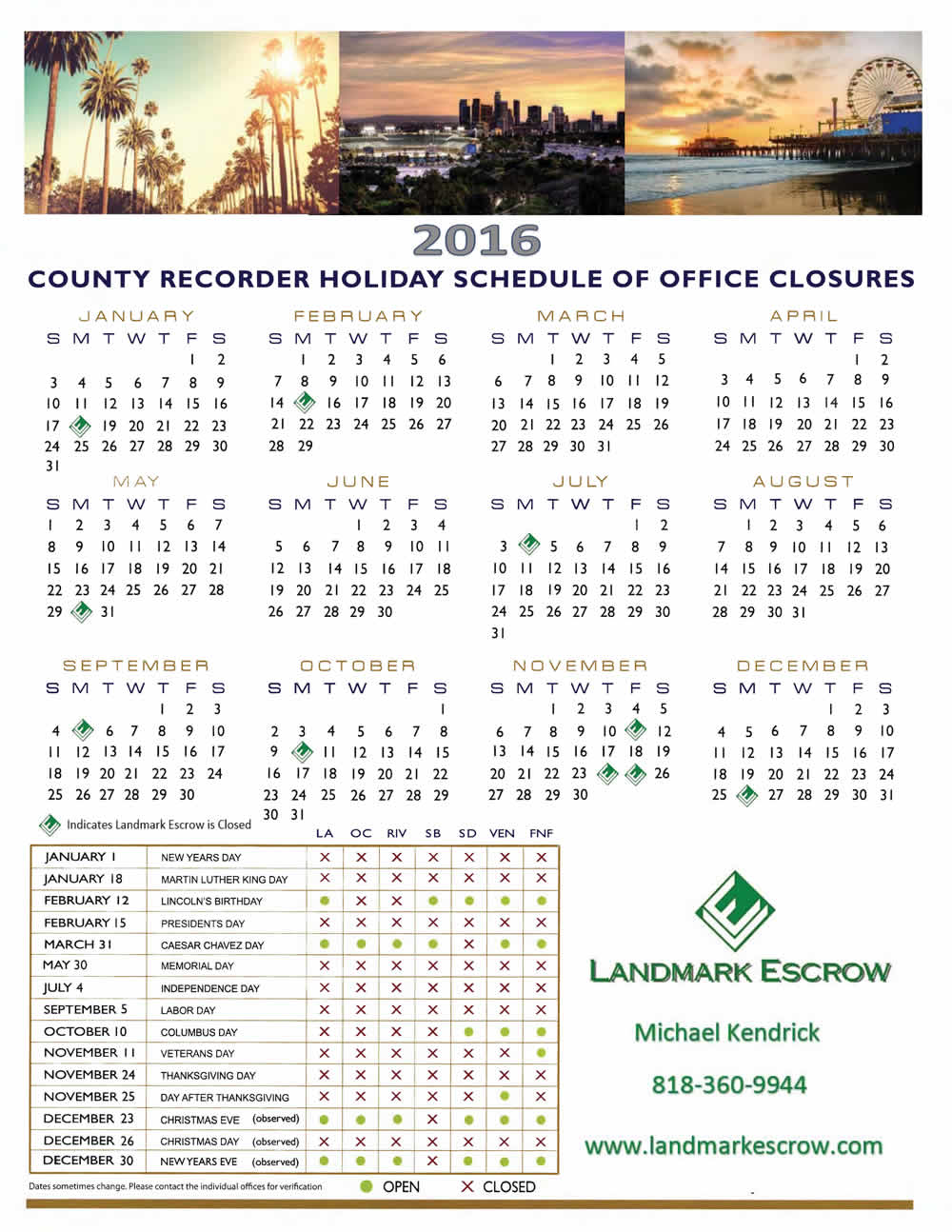 Landmark Escrow sets the standard that other escrow companies look to in order to achieve their goals. Our experience in this diverse market is matched by our integrity and excellence in customer service. We want to wish you all the best in your real estate future and hope to be influential in your future success.
Corporate Office
9535 Reseda Blvd. Ste. 100
Northridge, CA 91324
Phone: (818) 360-9944
Fax: (818) 360-0890
Michael Kendrick, Regional Manager
Email: michael@landmarkescrow.com